Searching
Seems like more times than not, people are always searching for something more. Whether it be a better lover, a higher paying job, or even a bigger house, we have been raised to never settle… I'm starting to believe that the human condition has led many of us to constantly try and pin things down. Uncover some elusive "definite" answer. And the more we strive to answer...
"When you realize how perfect everything is, you will tilt your head back and..."
Stranger
Stranger Danger. Hello there long lost bloggie baby. Its been awhile… but I'm finally ready to dust you off and get you back on track with my life. A lot has happened over the last few months.. a lot of ups and downs and i think a lot of crucial lessons have been learned. I don't really want to dwell in the past, instead I'm just going to expunge all that i feel now onto...
Boom
I swear my emotions change way too fast. But I feel so happy now… got some clarity. I need to stop doubting so much and just live. ok thats all im lame
Grown
Grown up. Two words a child will always fear. I find myself thinking about my finances, expenses, other responsibilities more so than I would like. Its strange to think that my parents have been preparing me my whole life for this moment… Graduating college, getting a full time job.. eventually moving out and being completely independent. Am I ready? Perhaps. I think there is no better...
Whirlwind
Seems like these past few weeks have been filled with the most extreme of emotions. Why must I question everything? I feel as though I can never just let things be…I must always replay everything back in my mind….drives me inane most of the time. Sometimes I wish I could turn that switch off and just be young and naive. But eh guess my naive days are over… learned my lessons the...
Be Mine
To me I think Valentines is just another "American" holiday that tries to make couples be more romantic. I'm not just saying this because I am single at the moment, but I kind of felt this way when I was in a relationship as well. Why can't all days be about love? I guess we can mark our calendars on this particular day where we express our love in a more profound...
Crossover and come inside…
"Know thyself? If I knew myself, I`d run away."
– JWG
Fake
I cannot begin to tell you how irritating fake people are. Some days I feel trapped or cornered in by these people, unable to escape their high pitched squeals, cake battered faces, and insincere smirks they call smiles. This may be a bit harsh but, I'd rather someone be a cold hard b- then a pretend goody that can only spit out their truths behind others backs. If your only friends are an attempt...
Drive me crazy
Haven't written here in awhile… caught me on a bad day tho. Its days like these where I just want to be independent and away from everything. I love my parents and all, but sometimes they make me go crazy. I swear, the littlest things set them off and sometimes they just seem so impossible to please. It's like I'm in an episode of Hell's Kitchen… frantically...
"Don't be afraid to fail. Don't waste energy trying to cover up..."
– Anon
"Accept the challenges so that you may feel the exhilaration of victory."
– General S. Patton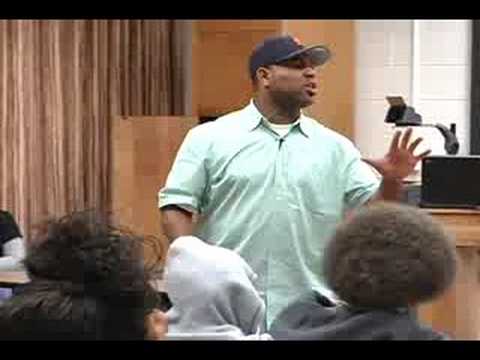 Transitions
I had a rather eye-opening talk with my counselor today. As i flooded him with all my thoughts and concerns I realized that I'm in a strange transition/growing phase of my life. I guess I'm transitioning into a person who values a deeper connection with people, seeks to be more involved in extracurricular activities/hold executive positions, and yet still wants to have fun maybe just...
Busy
I thought that once school started I would be way too busy working and going to class to even think. Just before school started,  I had been so lost in my thoughts that sometimes I would get myself all worked up and down on petty little things. But even with my busy schedule, I still find myself pondering…usually at the wrong times too. I guess you can never really escape your doubts, fears,...
"The real trouble with reality is that there's no background music"
– Anonymous
Fear me not
If we continuously tell ourselves something, we eventually begin to believe it… right?  I can sit here and tell myself over and over again that I'm not afraid of anything… but sometimes I think that its important for myself to own up to my fears. Yes - I'm afraid of the future. I'm afraid to grow up. I'm afraid of falling. I'm afraid of not living up to...
Apology not accepted.
I noticed awhile ago that I tend to apologize way too damn much. I think its me mostly trying to be kind or nice…and I think that it has just become an incessant habit…to the point where I treat sorry almost as a conversation filler. I am making a conscious effort to try and cut down on the amount of "sorry"s i say, especially when there is no need. I'm not saying to...
1 tag
Success
Success. What is it and what does it mean to you? To me, success is being satisfied or content with what you have going on. Not only that but, living to your potential and fulfilling your heart's desires, in my book, makes you a successful person.  It doesn't have to mean you are super wealthy or have earned yourself a Nobel prize. Everyone has their own goals. The path you create for...
Hello!
So…I've finally got my tumblr up and running. :) I guess its pretty nerdy that I enjoy making things like this. I don't care if no one ever views it or reads it — purely for my own entertainment and benefit. I'm just a person of many thoughts so this is my portal of expression. I'll just cut and paste my latest entry from my old blog— I guess what...